German
Why not spend Christmas Eve in the beautiful and historic city of Munich – there's still time to find that perfect gift for your loved one – and to discover one of Europe's most celebrated cultural centers. At Karma Bavaria we kick things off with a leisurely family breakfast (until 11am) followed by Christmas Decorations in the lobby (Midday). Join our bowling tournament in the Games Room (2pm) with great deals on classic local beers. Join us around the campfire on the Winter Terrace (4.30pm) where we'll be singing Christmas carols. Savor a deliciously warming draft of mulled wine and hot Caipirinha served on our winter terrace (4pm – 6pm).
Or take advantage of Happy Hour at Wolpertinger Bar (4pm – 6pm). Finally, round off a magical day with a spectacular Christmas Eve Dinner with a choice of 3,4 or 5 course menu and wine. Choose from one of the following fabulous Christmas Eve menus
3-/4-/5-course menu per person:
EUR 39 / 49 / 59 without beverages
EUR 59 / 69 / 79 with accompanying wines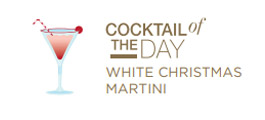 Karma Bavaria, Schliersee, Germany
With its picture-perfect alpine setting, Karma Bavaria offers natural beauty, extraordinary experiences and much-needed breathing space all year round.
#12daysofkarma #experiencekarma #seasonofkarma