German
Start your Christmas Day at your leisure with your loved ones, perhaps opening some presents before joining us for a leisurely breakfast (till 11am) We then recommend joining our guided Winter Wonderland Walk around glorious Lake Spitzingsee (€35pp). Back at Karma Bavaria, enjoy a deliciously warming draft of mulled wine and hot Mai Tai on our winter terrace (4pm – 6pm), or take advantage of Happy Hour at Wolpertinger Bar (4pm – 6pm). Dinner comprises a special Mediterranean Christmas Buffet (€39pp or €59 with accompanying wine). A unique way to celebrate Noel!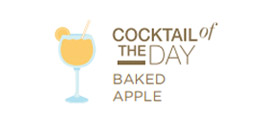 Karma Bavaria, Schliersee, Germany
With its picture-perfect alpine setting, Karma Bavaria offers natural beauty, extraordinary experiences and much-needed breathing space all year round.
#12daysofkarma #experiencekarma #seasonofkarma